Description
Description
Stylish 1 piece Cantilever MSR mount Designed to have the "Ideal Height" for Modern Sporting Rifles, the XSKEL places the optic at the proper height and forward position on AR platforms. Skeletonized design along with steel hardware and threaded inserts provides a lightweight and rigid mounting platform. This Gen II Edition has all the features you need.The XSKEL Mount offers a lightweight scope mounting solution for your MSR style firearm with the same durable, return to zero reputation that you've come to expect from Warne. This mount is CNC precision machined from 6061 aluminum and we've been able to reduce the weight by utilizing a skeletonized body and ring caps. The XSKEL provides 2 inches of forward cantilever, making it the perfect scope mount for LPVOs and a 1 piece side clamp design for additional strength. The extra cantilever provides proper eye relief when using scopes with large eye boxes and will give extra space behind the mount for accessories like the Warne A645 45-degree reflex sight mount.
A Warne gen 2 extended MSR mount from Warne Scope Mounts equips you for target accuracy.
This 30mm X-SKEL30TW Gen 2 cantilever mount for modern sporting rifles features a skeletonized design of precision CNC machined 6061 aluminum reinforced with steel hardware for impressive strength without a heavy weight. Warne Scope Mounts helped revolutionize cantilever mounts for use with the MSR, AR-15 AR-10 platforms, enabling optics to be placed at proper eye relief.
Warne Engineered the XSKEL to be light in areas where it could be. Still, thick and heavy duty in the places where it needs to be, making it a durable and lightweight scope mount for low-power variable optics or variable scopes with a 24-56mm objective.
SPECIFICATIONS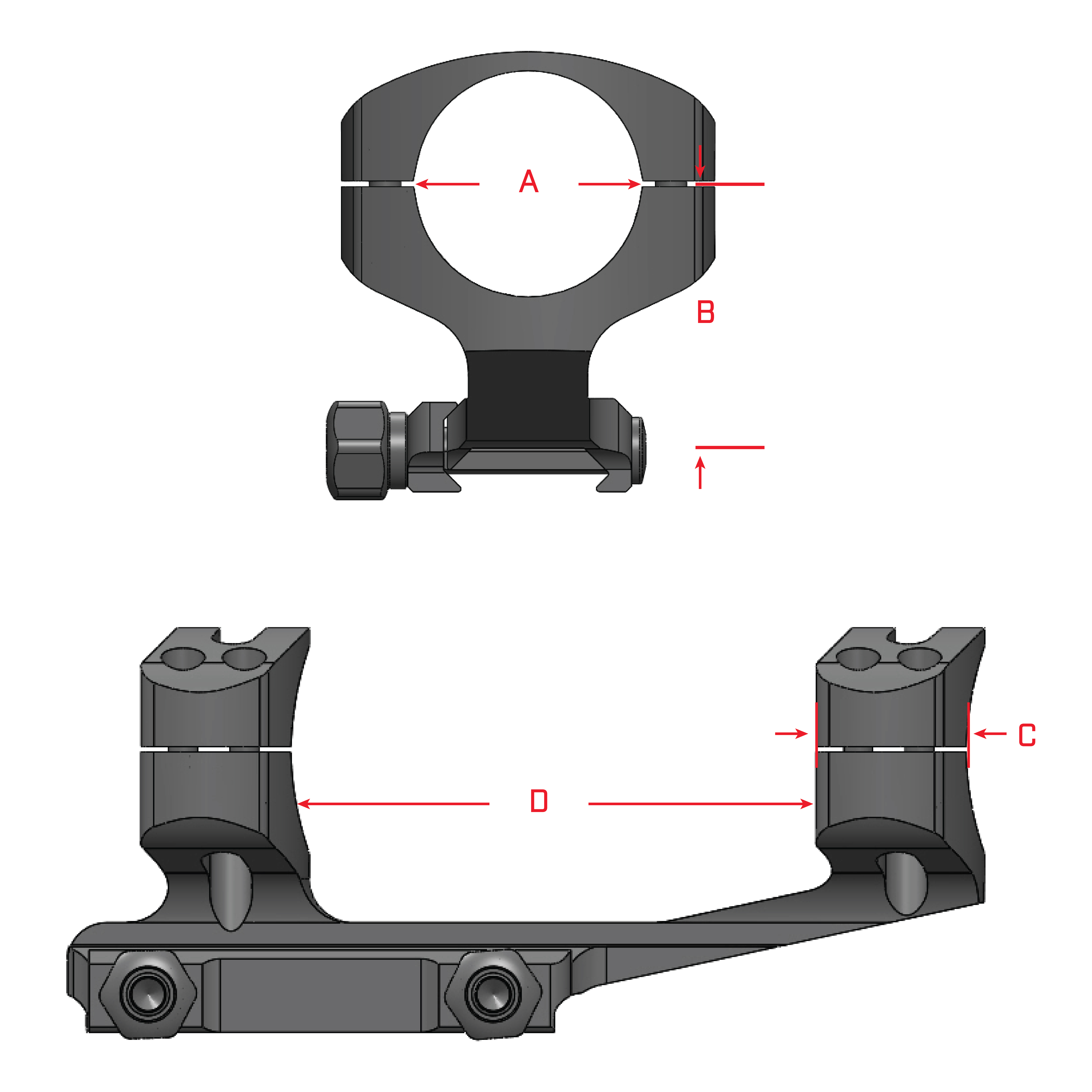 Part Number:XSKEL34
Fits Objective Size:72mm
Height:MSR Ideal Height
Dimension A:34mm
Dimension B:1.43 inch
Dimension C:.750 inch
Dimension D:3.05 inch
Finish Color:Black
Weight:6.7 oz
Material:Aluminum
Scope Tube Diameter:34mm
Fits Objective Up To:MSR Ideal Height